1. On your Chromebook, open Chrome.
2. At the top-right, click More

3. Click More tools > Clear browsing data.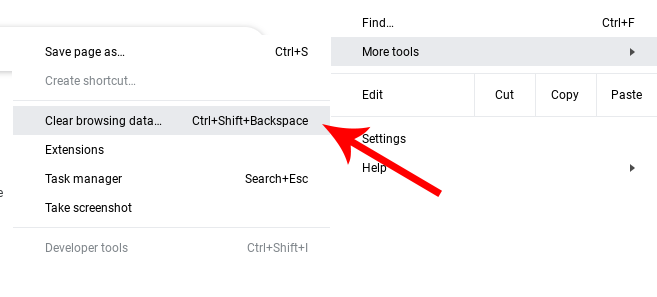 4. At the top, select All time.
5. Next to 'Cookies and other site data' and 'Cached images and files', tick the boxes.
6. Click Clear data.
Some issues are not resolved by clearing the cache and cookies and you must reset Google Chrome. Please note that this will reset chrome to its default state.
Reset Google Chrome
Click the menu icon next to the address bar.


Select Settings from the drop-down menu.


Scroll to the bottom of the Settings page and click the Advanced link.


Scroll to the bottom of the expanded page and click the Reset button.


Click the Reset button in the pop-up window.

This article was originally published here.