When attempting to sign in to the Apple App Store or iTunes, you receive the following message:
"This Apple ID has not yet been used with the App Store" or "... iTunes Store".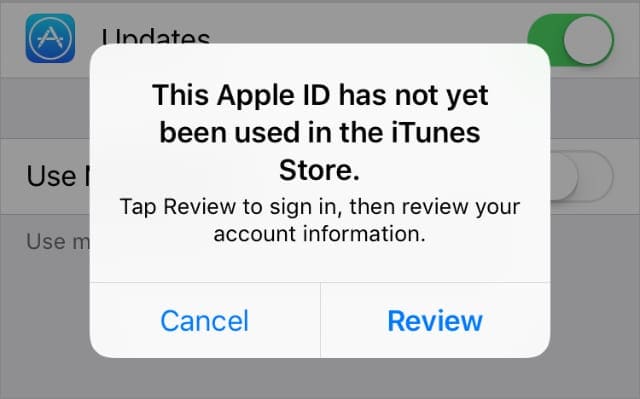 Cause: The account has not accepted the Apple App Store or iTunes license agreement. Selecting "Review" will return you to the original login screen.
Solution: Sign in to an alternative Apple application such as Apple TV. You will then be prompted to accept the license agreement; once you have accepted the agreement, then return to the App Store or iTunes, and you should be able to sign in.