Stage Manager
Stage Manager is a new multitasking feature that joins Spaces and Mission Control, working alongside these view options creating a more "custom" environment for the user. Stage Manager organizes apps and windows into a single view, so you can stay focused on your main app while also swapping quickly between others.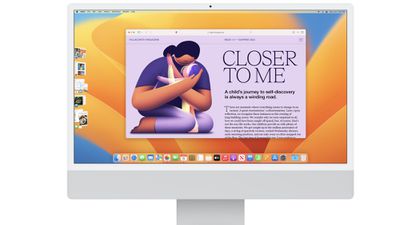 The app in active use is in the center of the display, with other windows collapsed off on the left. You can click anywhere on the desktop to get to desktop files and folders, and click on the icons on the left to swap apps.
Groups of apps can be paired together for specific tasks or projects, such as pairing the Photos app with a photo editing app. Grouped-up applications can be arranged, resized, and laid out to the user's preference.